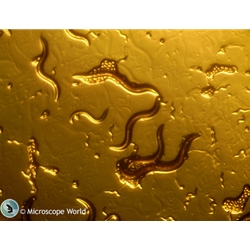 Microscope World helped Cal State University Northridge outfit their biology lab with new microscopes. In particular the University lab wanted the ability to view C. Elegans worms.
What are C. Elegans?
Caenorhabditis elegans (C. Elegans) are small, free-living, nematode worms, which have become established as a standard model organism for a great variety of genetic investigations. These worms are especially useful for studying developmental biology, cell biology, and neurobiology.

C. Elegan Worms Microscope Setup:
The microscope system used at Cal State Northridge to view C. Elegan worms is the S6-BFDF-DLED microscope. The stereo microscope has magnification from 10x-67x, a mirror base with brightfield/darkfield illumination, a high intensity LED illuminator, and a WiFi digital camera to project images to up to 4 tablet devices at once. Students were able to view live images from the microscope and capture and save these images through the App on their iPhone or iPad.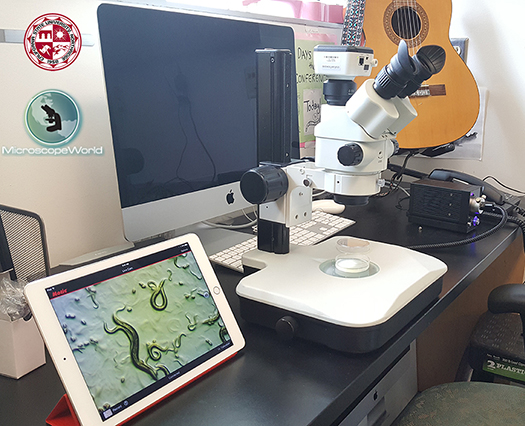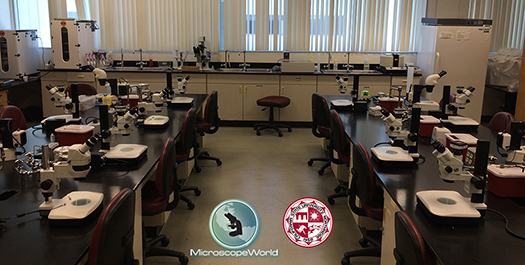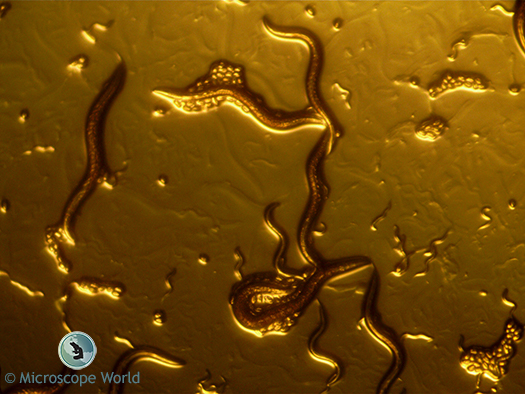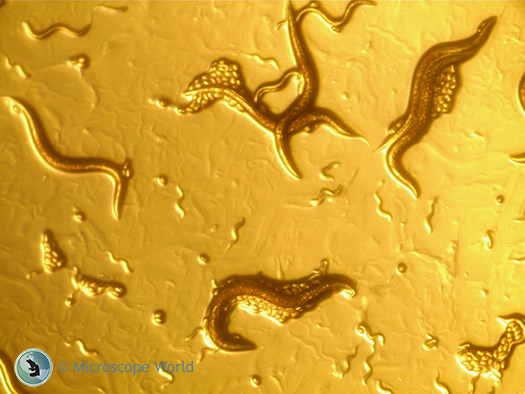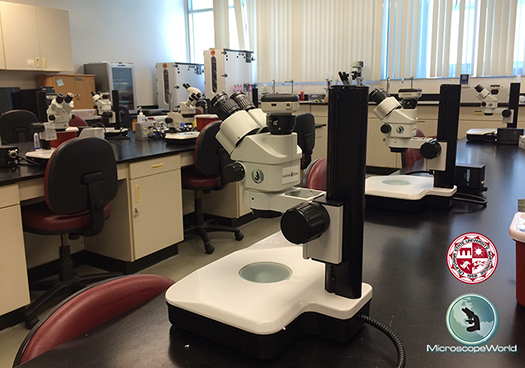 C. Elegans under the Microscope:
These images of C. Elegans were captured using the Brightfield/Darkfield digital stereo microscope. This microscope system is also available in a binocular format without a camera.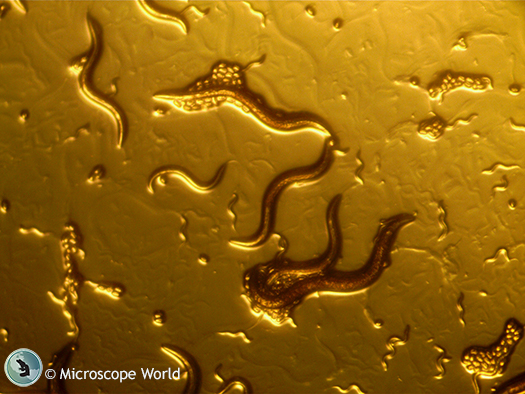 If you have any questions about viewing C. Elegans or which microscope is best for viewing worms, contact Microscope World and we will be happy to help.