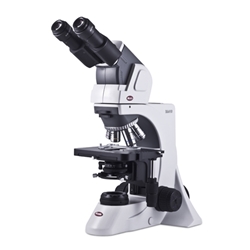 Histology Pathology Dermatology Microscopes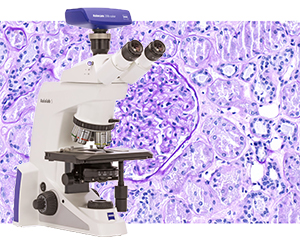 Histology and pathology microscopes require a precision setup for viewing thin slices of tissue. An ergonomic microscope head is ideal, as comfort is important for viewing many slides throughout the day. Dermatology microscopes require a lower magnification for viewing thin slices of skin samples.
In pathology, specimens taken from cells, tissues, or organs are tested with a pathology microscope to study the changes that occur when they are affected by disease. Crisp and clear high quality optics are necessary for observation of changes in cells and tissue.