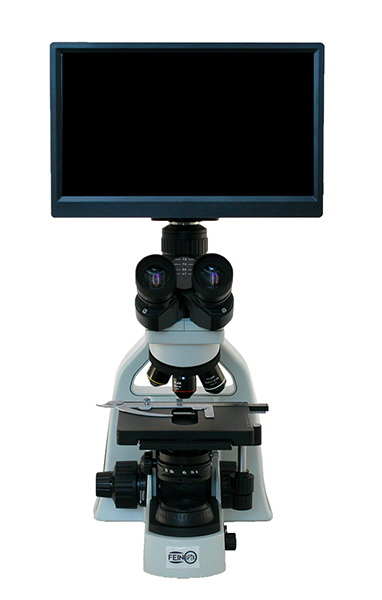 Digital-Capable Microscopes
Digital microscopes are available in either high power (biological) or low power (stereo dissecting). A digital microscope typically has a microscope camera that connects via USB cable to a laptop or computer, or HDMI cable to a HD or 4K monitor for live image viewing.
---
Digital microscopes are available with a range of magnification options. A digital microscope typically has a microscope camera that connects via USB cable to a laptop or computer, or with HDMI cable directly to a monitor for live image viewing. Images can be captured and saved and included software allows for making measurements and adding annotations to captured microscopy images. Emailing images is simple when using a digital microscope. There are several types of digital microscopes, each of which are explained below.
Microscopes with Removable Digital Cameras
Many digital microscopes are made up of three components:
Trinocular microscope (a microscope with a camera port)
C-Mount adapter that connects the camera with the trinocular port of the microscope
Removable digital cameras are typically the #1 choice in photo microscopy for several reasons. As technology evolves and more advanced cameras become available, upgrading the microscope (which can easily last 10 years) with a better camera involves simply replacement of the camera. Alternative cameras such a digital SLR cameras can also be mounted on a trinocular port. And finally, if the microscope camera becomes damaged, it is easy to remove the camera and repair it.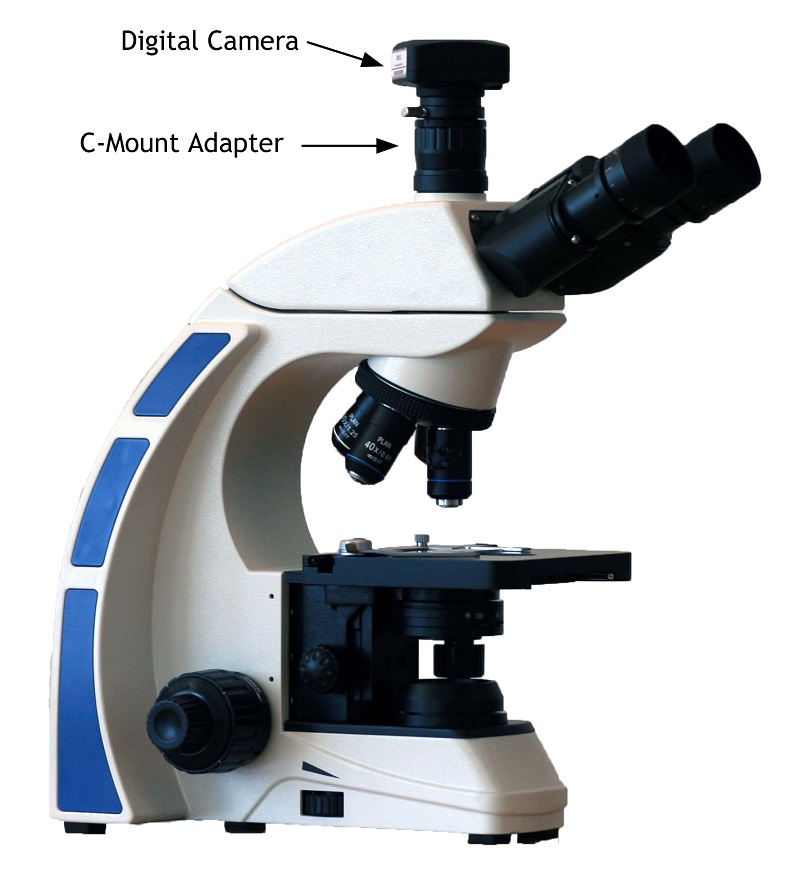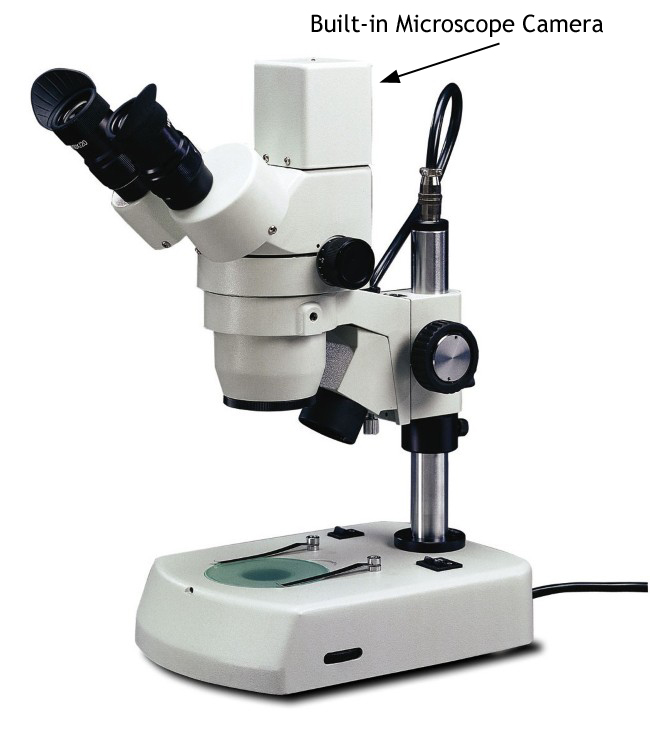 Microscopes with Built-In Digital Cameras
Digital microscopes that include a built-in camera are often used in schools where locked-on parts are easier to keep track of and students cannot inadvertently lose or damage microscope parts. The down-side to a microscope with a built-in camera, is that once the camera wears out or has a problem, it is difficult to replace or repair a built-in microscope camera. Additionally, upgrading the camera to a newer version with more megapixels is not possible on a microscope that includes a built-in digital camera.
LCD Display Cameras
LCD monitor cameras allow the user to view a live image on the microscope. LCD monitors have HDMI output for streaming microscopy images to a larger screen as well as a slot for a Micro SD card to capture images and edit them elsewhere. These microscope display cameras have a built-in c-mount thread that connects directly to the microscope c-mount adapter, similar to microscope digital cameras.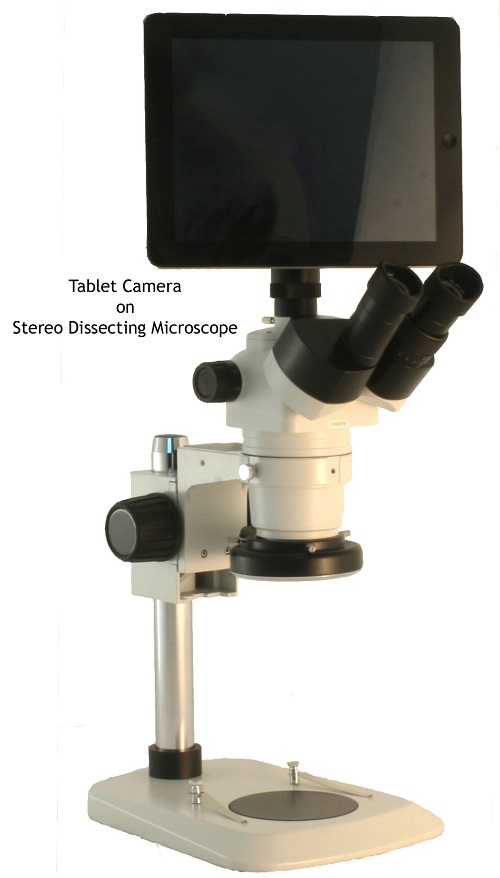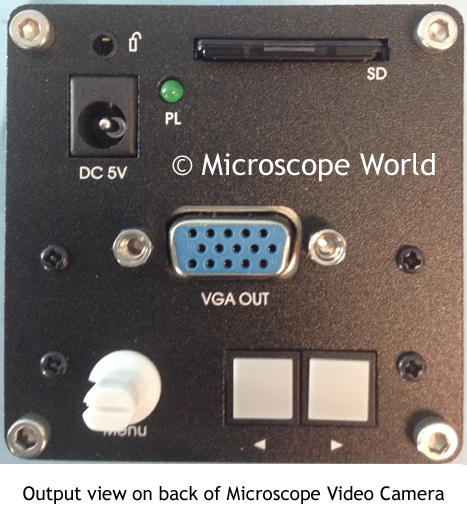 Video Cameras For Digital Microscopes
Microscope video cameras
provide a live feed image directly from the microscope to a TV monitor or LCD projector. Microscope video cameras typically do not allow the capture of images, but simply provide a high resolution live image to a screen.
Microscope WiFi Cameras
A microscope WiFi camera connects directly to your tablet, computer or smart phone. Without the need for any wires or cameras, the WiFi microscope camera is perfect for classrooms. Sharing streaming images among six devices without the need for a router, the WiFi camera makes a teacher's job a bit easier. The microscope camera generates its own WiFi signal that can be used separately from an existing network.