PAX-it Basic Measurement Software
The PAX-it basic measurement software was created for use with the PAX-it cameras. The basic measurement software includes all features of the PAX-it imaging software and allows for measurement, annotations and analysis of images with just a few clicks. Written reports can be created with the raw data obtained, a summary table of statistics, image database information plus the images involved.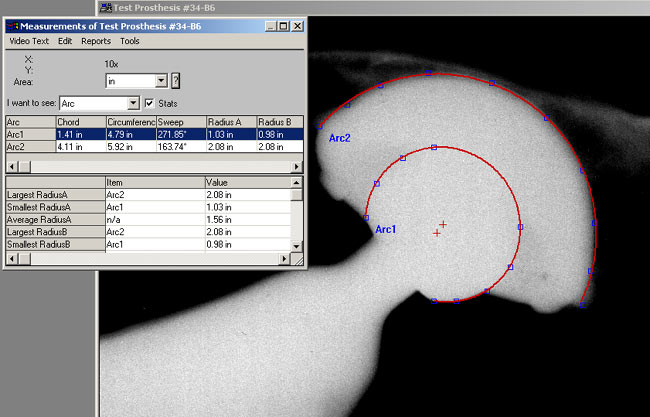 Basic Measurement Software Options Include:
Point-to-point linear measurement
Angle measurement
Radius and diameter on ellipse
Area and perimeter for ellipse or rectangle
Length of segmented lines
Area and perimeter of irregular shapes
Manual counter for tagging and summing
Arc, elipse, circle measurements including definition of center point, chord lengths, sweep angles and radii
Parallel line calipers for defining multiple layers or zones

All of PAX-it's measurements are stored as overlays or annotations Below are some of the additional features.
Measure using microns, millimeters, centimeters, inches, pixels, feet, meters and mils.
Scale bars can be placed on top of images.
Measurements can be named in order to quickly make a measurement with a pre-defined name.
Measurement attributes can be stored and reused.
The tolerance indicator can be used to automatically tell you if a measurement falls out of specifications.
The built-in calibration interface is simple to use.