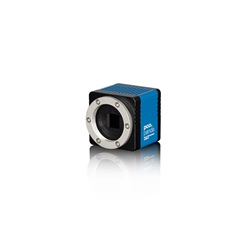 pco.panda Series Compact sCMOS Cameras
The pco.panda series cameras feature a compact design and offer models featuring back illuminated sCMOS sensors in the ultraviolet range, models available in mono or color, and models with high quantum efficiency. A comparison of the pco scientific cameras can be found here.
Photo is courtesy of Max Planck Institute of Biochemistry, Prof. Dr. R. Jungmann, A. Auer et al.