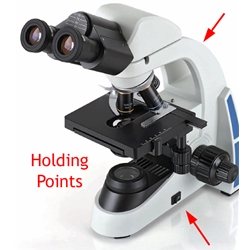 Microscope Care & Handling
Following several tips to properly care for your microscope will help ensure that your microscope lasts for years to come. When carrying your microscope from one location to another, do not pick it up by holding the stage, the eyepieces, or any other small parts on the microscope such as the objective lenses or nosepiece. Place one hand on the bottom of the microscope and use the back arm of the microscope for carrying it.
5 Tips to Properly Care for You Microscope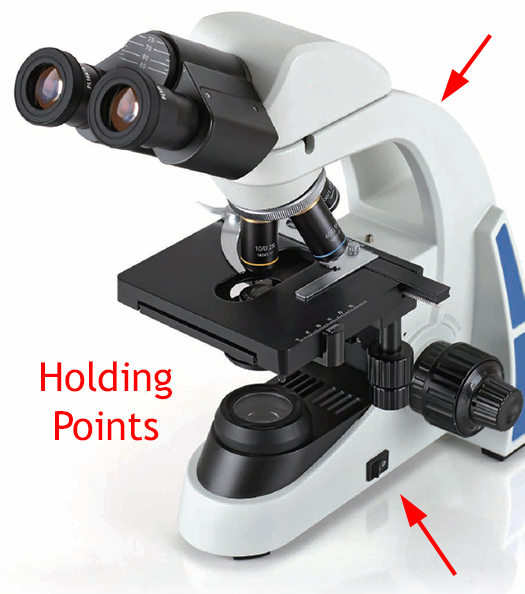 Always use two hands when moving the microscope.
Make sure the microscope is not plugged in before moving it.
If using immersion oil, be sure to clean the immersion oil lens thoroughly after use.
Keeping your microscope clean (especially the optics) will also ensure that it lasts longer.
When the microscope is not in use cover it with a dust cover or store it in a microscope case.

If you have any questions about microscope care contact Microscope World.