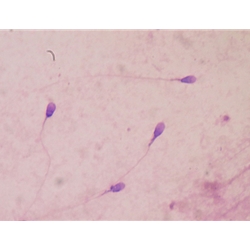 Andrologists use a semen analysis microscope to view both the quality and the quantity of sperm to help determine male fertility. Semen samples must be kept warm with a heating stage in order to keep the semen living during sperm analysis. When viewing living samples, phase contrast microscopy is used to avoid harming the sample. Other samples are often stained in order to better view the sample. This is typically done once it is not important for the sample to remain alive anymore.
The image below is a stained sample of human sperm that was captured for semen quality testing in a clinical laboratory.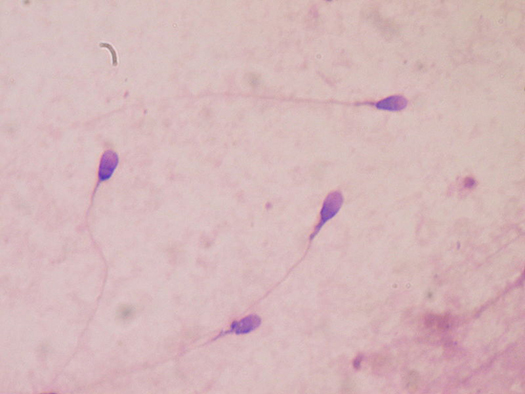 Photo Credit: Bob J. Galindo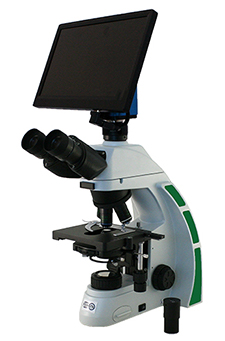 Microscope World offers several microscopes for sperm analysis, each of which include phase contrast so that staining the sperm is not required. Each semen analysis microscope also includes a heating stage to keep samples living while analyzing the sperm. A digital HD andrology semen analysis microscope is also available in both a basic model and an advanced microscope model.

If you have questions regarding the use of microscopes in andrology or specific semen analysis microscope questions contact Microscope World and we will be happy to help.