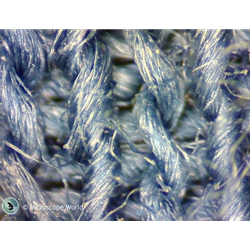 Microscope World was recently approached by a customer interested in viewing their manufactured fabric knit under the microscope. We knew the FZ6 stereo microscope would do the trick, but were uncertain which microscope illuminator would work best. Our microscopy experts pulled out some microscopes and put the fabric to test.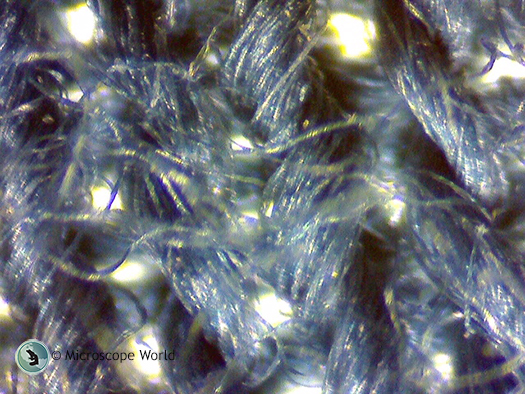 The first microscope tested was the FZ6-ILST stereo microscope. This microscope has built-in transmitted and reflected LED illumination. The fabric knit image was captured using the DCM5.2 microscope camera.

Although you can view the fabric knit quite well in this image, there are some illumination hot spots where the light is shining up through the fabric that we were not particularly fond of.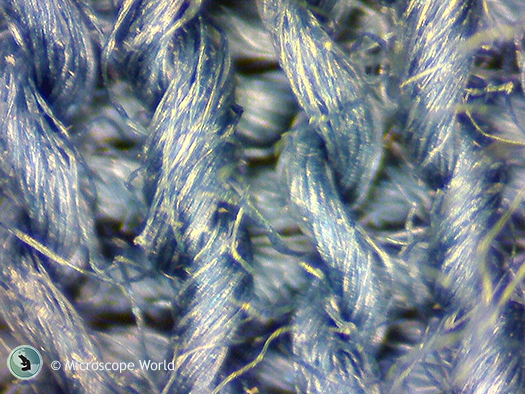 The next fabric knit image we captured was using the FZ6-TS stereo microscope with a 4-quadrant LED ring light. This ring light is particularly useful because each of four quadrants of LED lights can be turned on or off depending on any glare that might be showing up in the stereo microscope image. The same DCM5.2 microscope camera was used to capture the image. This microscope setup had better results than the previous fabric knit image that was captured.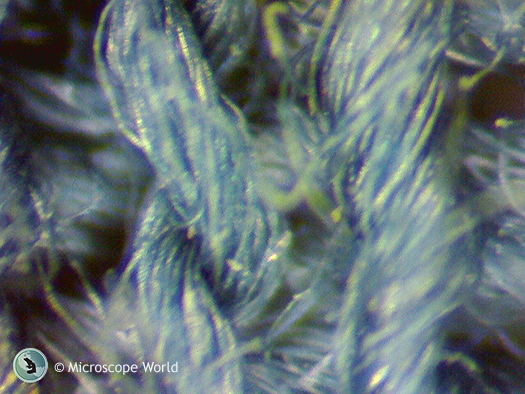 The final image captured was using the same setup as above (FZ6-TS stereo microscope), but this time a 1.5x auxiliary lens was added to increase magnification. The auxiliary lens increased magnification, but it also made the image a bit darker (this is common at higher magnifications). Additionally, the resolution of the image with the added magnification is not as good as the image captured without the auxiliary lens. The same microscope camera was used for consistency.
In the end, the FZ6-TS stereo microscope with the ring light produced the best images for viewing this fabric knit.
If you have questions about how best to view a fabric knit (or anything else!) under the microscope, contact Microscope World and we will be happy to help.