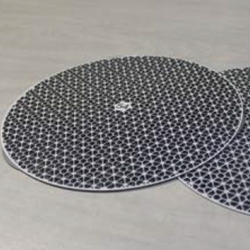 Metallurgical Sample Preparation Silicon Carbide Grinding Discs
Silicon Carbide Grinding Discs are developed to provide excellent specimen surfaces. Silicon carbide grinding discs have advantages over Silicon Carbide papers with the following advantages:
Very cost effective.
Only water is needed (no additional diamond suspensions or lubricant).
Suitable for both ferrous and non-ferrous materials.
Very clean working environment.
Very high edge sharpness and scratch free surface.
Excellent planarity and flatness.
Superior specimen surfaces.