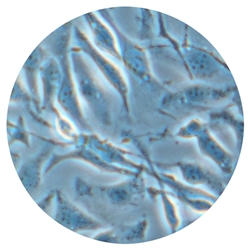 Live Cell Tissue Culture Microscopes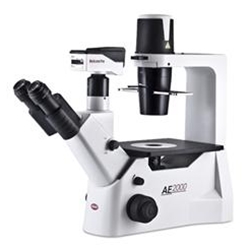 Working with live cells involves providing some sort of medium to facilitate the growth of these cells. Whether this involves petri dishes or some other vessels, this necessitates a live cell microscope (tissue culture cell microscope) that will accommodate them. It also requires microscope objective lenses with longer working distances to be able to focus on the live cells through the bottom of these vessels. In many situations, viewing these with a live cell microscope will require only 100X or 200X total magnification. However, in some situations, up to 400X magnification may be required.
Cells are creatures of habit and do not like straying outside the comfortable confines of their incubators. They are particularly sensitive to being under the glare of a microscope. These cell and tissue culture microscopes are especially suited to quickly assess the health and degree of confluence of your cultured cells before returning them to the incubator.
For details regarding any of our featured microscopes, contact us. You can also request a quote today.